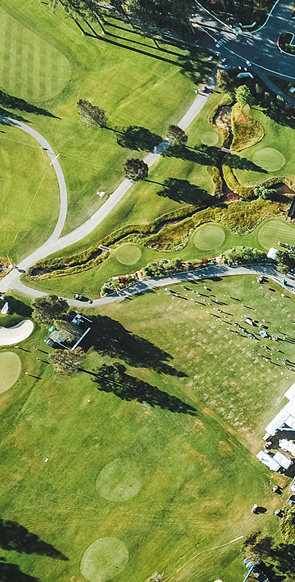 Other things to do in south lake tahoe
Sure folks visit South Lake Tahoe because of the lake, the mountain, and the nearby casinos, but is that all there is? Of course not! There are a number of other things to keep one busy and entertained. Here's a very brief overview of some of the more obvious, and pleasurable, choices.
Golf Courses
In the summer Tahoe's many excellent golf courses are packed and a number of them are in and near South Lake Tahoe and Stateline. Lake Tahoe Golf Course is an 18-hole, public course with panoramic views and tall trees lining the fairways. Tahoe Paradise Golf Course has 18-holes, is public, hilly with trees lining the fairways, and has enough doglegs to keep players thinking. Both are on Emerald Bay Road. Bijou Municipal Golf Course on Fairway Drive has an easy 9 holes, but does require occasionally paying attention to course management. And those are just the local public courses. There are many more fairways, public and private, sprinkled about the Tahoe Basin.
Camping, and Ice Hockey
If you brought the entire family you might find a few hours spent at the South Lake Tahoe Recreation Area fun. With an NHL regulation sized ice arena, an indoor-outdoor swimming pool, gymnasium, weight room, and more, the Recreation and Swim Pool Complex is a great place to burn calories. And there is a campground too. Cabin rentals, RV hookups, and campsites with and without electricity are available. Of course, before I got myself a cabin, I'd want to check out the prices and amenities at the 3 Peaks Resort and Beach Club.
Tallac Historic Site
From the 1890's through the 1920's this area at the base of Mount Tallac was where the upper crust came to relax and party. A spring-loaded dance floor, boat rides, and gambling were some of the attractions, as now, that attracted the rich and famous of Northern California to the Tallac Resort's two hotels and casino. Some built estates near the action. Today three of these estates remain in various capacities, along with the ruins (harrumph, archeological remains) of the Tallac Resort. Not only can visitors tour the estates, but the Valhalla Boathouse Theatre is the site of concerts, Shakespearean plays, and more contemporary productions.
A Museum at Lake Tahoe
The Lake Tahoe Historical Society Museum isn't probably what you were thinking of when you made your hotel reservations. Nevertheless, it's definitely worth a look see. A "toll booth" from 1859, and numerous historical artifacts make the museum a very different experience from the other activities you'll most likely be engaged in.