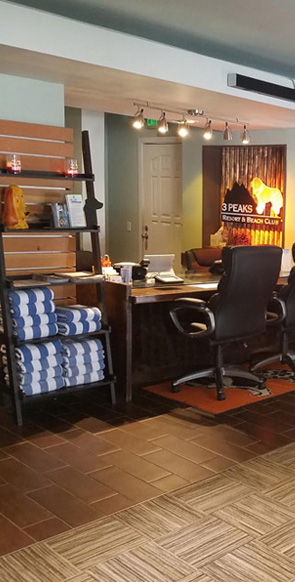 Map & Directions
Tahoe maps are provided on our website for guests coming from out of town, so that they can virtually tour the area and become familiar with the Lake Tahoe area and the location of 3 Peaks. Use the Lake Tahoe maps provided to get a visual image of where you'll be heading on your Tahoe vacation. Directions are provided as well as our South Lake Tahoe maps, to give visitors an accessible route to take, with step-by-step turns to easily get to and from our property. We provide Tahoe maps and directions to help ensure that guests traveling to and from this mountain vacation destination are stress- free and don't get lost.
Our website provides Tahoe maps for visitors travelling to and from several major cities in California, including Sacramento and San Jose. Guests coming from the Sacramento area can use our Lake Tahoe maps to route their 107 mile drive east to the Lake Tahoe area. For exact directions to 3 Peaks, click on the Sacramento map link and see exactly what to expect on your one hour and 53-minute drive. Guests travelling from San Jose can use our South Lake Tahoe maps as well, to learn that their drive will be about four hours long, with 225 miles between San Jose and 3 Peaks. Check out specific directions with the San Jose directions link, so you don't get lost along the way.
Two other large cities in California that can be found on our Tahoe maps page are San Francisco and Fresno. Guests of 3 Peaks travelling from San Francisco can use the San Francisco map to route their 191 mile, 3.5 hour drive and see specific step-by-step directions by clicking the SF directions link. Visitors travelling from Fresno in central California can view directions on our South Lake Tahoe maps page, with a regional map showing the exact route. There are 265 miles between Fresno and 3 Peaks, and visitors will be traveling nearly five hours northwest by car to get there. Whether you're traveling near or far, north, south, east or west, be sure to visit our Lake Tahoe maps in order to plan your drive to the wonderful 3 Peaks resort.
Take advantage of the information provided by our Tahoe maps page to ensure your drive to 3 Peaks is a relaxing start to your Lake Tahoe vacation. Not only do our Lake Tahoe maps provide excellent visuals of the 3 Peaks area, but they map out exact routes to and from four major cities in California, to give state-wide travelers an idea of how to get here. Our South Lake Tahoe maps are also helpful for guests already at 3 Peaks who want to explore the area. Complimentary wireless internet is provided throughout the property, so feel free to pull up our Lake Tahoe maps page on your laptop to get a better idea of recreational locations, restaurants and other places you'll want to visit. Visualize the area with our South Lake Tahoe maps, and then hit the town for exploration and adventure.